Golf Tours
LIGURIA - Golf Tour Liguria "Levante & Ponente"
Departure: 01 March 2021 - return: 31 October 2022
Liguria, facing the sea and protected on the north by the Alps and the Apennine, is all year round a perfect holiday resort because of its mild climate. On the Liguria Riviera, divided from Genoa between the west and the east, it is possible to bathe in a clear sea even in winter or to tan year round on the beaches of the numerous seaside resorts: the Cinque Terre, Santa Margherita, Paraggi and Portofino, Camogli in the east; Alassio, Albenga, Imperia, Sanremo e Bordighera in the west. The Ligurian Sea is ideal either for scuba diving expeditions and offers a variety of seascapes or sailing, in discovery of hidden beaches and coves. Liguria offers also beautiful hilly landscapes: medieval towns perched on the hills, such as the inland of Albenga and Arenzano…

Itinerary
ITINERARY
Individual Tour (Groups on demand)

Duration: 8 days/7 nights
Arrival: Arenzano
Itinerary: Arenzano, Rapallo, Gulf of Poets, Liguria Coast, Garlenda Golf, Alassio
Highlights: Golf, Art Cities, shopping, Coast itinerary, 5 Terre

Day 1 – Arrival at Arenzano (Genova - Liguria)
From 03:00 PM – Check in Grand Hotel Arenzano.
Accommodation in your rooms. Time for a walk on the each or in the nice centre.
Arenzano is a small sailor village situated in the west o Genoa. Its splendour is reflected in the beautiful palace situated in the centre or facing the sea.
Optional sightseeing: Villa Negrotto Cambiaso, 1558, along the main road the splendid conservatory in Libertystyle, perfectly preserved in its original splendour. Inaugurated in 1931 , it is the work of the architect Lamberto Cusani who built it under the desire of Marchioness Matilde Negrotto Cambiaso. The garden adds a notable botanical value to the architectural-composition value. Church of the Saints Nazario and Celso, baroque building;
Villa Mina Graffigno and its park, belonged for almost 2 centuries to Scassi family. Santuario del Bambino Gesù di Praga: pilgrims from all over the world come here. It is one of the most important and well-known sanctuaries in Liguria, rich in spirituality, devotion and art; Villa Figoli, a building dating back to the eighteenth century, in a park of exemplary beauty; Torre dei Saraceni and the historical centre,
Dinner free and overnight at Grand Hotel Arenzano.

Day 2 – Arenzano - Rapallo - Golf Course Rapallo
Breakfast. It takes about 50 minutes by car from Arenzano to get to the Rapallo Golf. However, because of the morning traffic, we advise you to leave a little bit earlier. It is easy to find the golf course, just out of the motoway exit. 18 holes round at Rapallo Golf Course. In the afternoon, you can spend time in Rapallo, S.Margherita Ligure and reach the famous Portofino.
In Rapallo see Villa Tigullio and garden.
Ernest Hemingway speaks about Rapallo in "Cat in the rain"; both the Nobel prize winning poet Yeats and Sigmund Freud, the founder of
psychoanalysis, lived here, while the philosopher Frederich Nietzsche wrote the first parts of his Thus Spoke Zarathustra while staying here.
Dinner on your own. Overnight at Grand Hotel Arenzano.

Day 3 – Arenzano - S.Anna Golf Course
Breakfast.
This morning you'll play 18 holes in S.Anna Golf Club, not far from your hotel. Direction Cogoleto, continue for 1.6 km. Turn via Luigi Stoppani in the direction of Lerca and proceed along Provincial Road 78 for 2 km.
Tee Time H. 10:00 – 18 holes at S. Anna Golf.
Free time for have a snack and a fresh drink in the restaurant.
In the afternoon you can spend your time on the beach of Arenzano.
Dinner on your own. Overnight at Grand Hotel Arenzano.

Day 4 – Arenzano - Genova
Breakfast.
No golf today, but a fantastic day to discover Genoa. The importance if this town as a maritime Republic goes back centuries; it was a powerful republic, and it is still a major commercial port .
Genoa is also a rejuvenated cultural centre - European Capital of Culture in 2004 - building on its rich history as well as looking to the future with contemporary architecture and a redeveloped harbour area. You can admire modern, Renaissance and Baroque architecture, fancy palaces and a host of museums and galleries.
Genoa loves to hide its masterpieces to rash visitors:
its streets, its narrow "vicoli" preserve architectural jewels that have no comparison with others for richness and quantity. Genoa is a city which must be discovered slowly.
Your visit can start from the port (you can park in the private parking): Aquarium, Bigo. The port is a renewed area rich of nice restaurants and bars. Then through the historical centre (narrow and typical streets) you can go to visit the "Museums of Strada Nuova", today called Via Garibaldi: the richness and
colour present inside the palazzos is barely visible from the outside (see "I Palazzi dei Rolli "Palazzo Rosso and the Palazzo Bianco). Besides: two national galleries, Palazzo Spinola, Palazzo Reale and Palazzo Ducale. You can continue to the modern area with Piazza Ferrari and Via XX Settembre with the long archades and its nice shops.
Unmissable food specialities : the "focaccia" in the bakeries of the "vicoli"(Via San Lorenzo) in the historical side or a "cocktail" in a fashion bar in the new area. "Farinata" (chickpea flour pancakes),"torta pasqualina" (spinach, artichoke ricotta and egg tart), polpettone (a gratined potato and egg slice, rather than meatballs), "pansotti" pasta of wild, wilted greens with a creamy walnut sauce. "acciughe fritte"/fried anchiovies; "pesto alla Genovese": the city's famous pasta sauce: a pounded mix of basil, pine nuts, olive oil and sometimes garlic.
**********************
As an alternative :
Excursion to 5 Terre, a Unesco World Heritage Site since 1997, Manarola- Riomaggiore-Vernazza-Corniglia-Monterosso. The easiest way to reach
the 5 Terre, five ingeniously constructed fishing villages, is by train (you can also reach Deiva Marina by car and continue by train) or by boat. From Genoa Port Antico there are many tours by boat to 5 Terre.
The paths of the Cinque Terre National Park must be always walked with good weather climate
conditions, with appropriate shoes.
Dinner on your own. Overnight at Grand Arenzano.

Day 5 – Arenzano - Garlenda (West Liguria Region)
After Breakfast, hotel check out.
Today you'll drive towards the other side of Ligura, the Ponente. You can go along the coast or through
the motorway (Autostrada dei Fiori, only negative note... a bit expensive) – Albenga exit.
Your accommodation is the "Foresteria" of the Golf Club.
Dinner on your own. Overnight at the Garlenda "Foresteria".

Day 6 – Garlenda - Alassio - Albenga
Breakfast. Morning at your disposal for a visit to Albenga or the nice town of Alassio, facing the sandy beach. Typical for its narrow streets called "budello" where you can walk, take an ice cream. Nice shops, many restaurants and pizzerie.
Tee Time H. 14:30 – 18 holes at Garlenda Golf (to be confirmed/after the completion).
Dinner on your own. Overnight at the Garlenda Foresteria (inside the Golf Club)
Day 7 – Garlenda
Breakfast.
Tee time H. 09:30 – 18 holes at Garlenda Golf.
Afternoon at your disposal. Dinner on your own. Overnight at the Garlenda "Foresteria".

Day 8 – Garlenda
Breakfast. Hotel Check out. End of services.
Included
- 4 nights at the Grandhotel Arenzano in Classic room park view
- Daily breakfast
- 3 nights at Garlenda Golf Accommodation
- 18 holes – Rapallo Golf
- 18 holes - S.Anna Golf
- 2 rounds of golf Garlenda Golf (18 holes)
- Buggy (sharing) booked and paid directly
- Documents Pack with suggestions where to eat, what to see..
Not Included
Transport to/from Italy, meals, Cancellation Insurance, entrances where not indicated, everything not mentioned.
Hotel
Grand Hotel Arenzano
Lungomare Stati Uniti, 2, Arenzano 16011 - GE(Italy)
...
Garlenda Golf Foresteria
Via del Golf, 7, Garlenda 17033 - SV(Italy)
...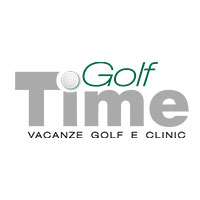 Paolo B.
"Vacanza allo Sheraton di Cascais/Oitavos Golf + Penha Longa + Belas Golf….OTTIMO! Grazie a GolfTime Travel! In hotel: premurosi gentili e camere di ottima qualità. Una pecca: lentezza al ristorante per la cena...ma ci sta dai..."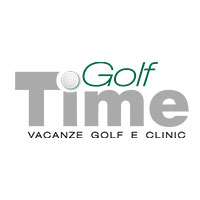 Daniela, Milano
"Prima volta in Bulgaria. Organizzazione perfetta. BlackSeaRama consigliatissimo. Forse la migliore location per giocare anche sui campi limitrofi. Ci torneremo sicuramente... con voi!"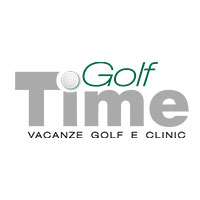 ""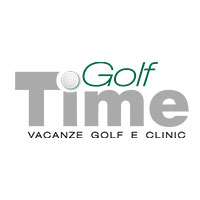 Muzio C. Australia
"We go to Italy with our groups from Australia every 2 years and Golftime Travel is our Local DMC. We are happy with the service and assistance they give us."

Gerhard M. Switzerland
"For our Golf Clinic in Sicily, GolfTime Travel gave us a very good service. We are very satisfied with this DMC."

Stephen K., UK
"We went to the north Italy, Bergamo and GolfTime Travel organized our golf trip with accommodation, transports and golf courses. Very good service."